Chris Spina, Broker/President

Best of the Best, Chris Spina of Spina Realty Company leads local Real Estate Agents throughout Orange and Seminole Counties, as well as Ave Maria, Immokalee and Lehigh. Featured in the Top 10% of Zillow Agents, Chris is Responsive, Trustworthy and Knowledgeable!  A leading Real Estate Broker in Greater Naples, Estero and Bonita Springs real estate markets, Chris is a dedicated Realtor® who puts people first. He offers Expert Negotiating Skills, Successful Strategies & Superior Service to guide clients through a stress-free experience.
Chris' Successful Approach is Twofold
As an expert Real Estate Agent, he handles everything from locating properties for buyers, marketing properties for sellers, educating clients on current market conditions and negotiating contracts that are statistically proven to favor his client. Chris also keeps buyers and seller in compliance with contracts, investigates property conditions and works with lenders to get the transaction closed…on schedule.
"Chris has made this experience amazing!!! He is a tough negotiator and protects you in every way. We had very little knowledge of the area and he guided us through all the pitfalls…" 
A Long-Time Resident
Chris has a unique and powerful insight into the Greater Naples real estate market and all this great area has to offer. But it's his unique marketing and negotiating skills which reflect his 25+ years of experience in local real estate.
Chris' success in the local market can be measured by the numerous testimonials from happy clients. Whether you're looking for a Condo, Villa, Single Home or Luxury, Waterfront property. Chris knows the Greater Naples real estate market!
For your Residential Real Estate needs in the Greater Naples Area, call Chris at 239-273-5270 or email him at Chris@SpinaRealty.com.
Jordyn Spina, Realtor® Orlando Sales and Business Development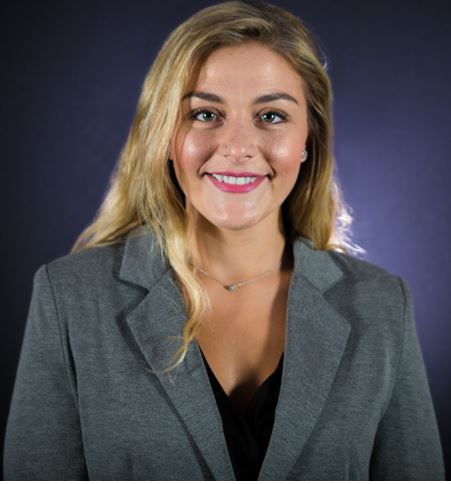 Greater Orlando-Lake Mary, FL Real Estate agent, Jordyn Spina, a local Central Florida Real Estate Agent, specializing in Seminole & Orange County Homes for Sale: new developments, first time home buyers, golf and luxury Real Estate including Condos, Townhouses and Single-Family homes in the Greater Orlando Area real estate market.
As a Licensed Realtor®, Jordyn's insider knowledge of the best Golf Communities, Starter Homes, Condos and Luxury Homes in Central Florida, makes her your best resource to help you purchase Florida Real Estate near-by or from out of town.
Jordyn is a conscientious Agent who exudes credibility, commitment, and determination. Her passion for Real Estate is apparent through her excellent communication skills and a warm and friendly approach.
"Most important to me is providing the most excellent service to buyers and sellers in order to earn their trust, referrals, and, of course, their repeat business."
For your Residential Real Estate needs in the Greater Orlando Area, call Jordyn at 239-273-6510 or email her at Jordyn@SpinaRealty.com.
Benso Charles, Real Estate Agent in Lehigh, Ave Maria and Immokalee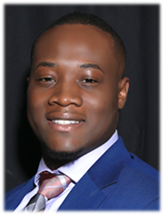 Benso Charles, a licensed tri-lingual Real Estate Agent, fluent in Haitian Creole, French and English, Benso is works in the Immokalee, Ave Maria and Lehigh areas. Benso specializes in Homes for Sale: new developments, single-family homes, condos and Land for Sale.
"Benso's multilingual, multicultural approach allows him to connect and resonate with the local markets." stated Chris Spina, President and CEO of Spina Realty.
A fast-tracked go-getter, Benso has a natural propensity for excellent customer service, understanding his clients' needs and can help them successfully close on the home of their dreams.
"Teaming with Spina Realty Company arms me with the most sophisticated resources and backs me with over 25 years' experience of a premier, local broker. Along with my background, I'm able to provide clients with a customized approach to all their real estate needs."
For your all your Real Estate needs in the Immokalee, Ave Maria and Leigh areas, call Benso at 239-675-2491 or email him at Benso@SpinaRealty.com.
Courtesy of BHHS Florida Realty

Courtesy of Engel&Voelkers Naples Bonita

Courtesy of Unique Properties of Naples, Inc.

Courtesy of Downing Frye Realty Inc.

Courtesy of Beycome of Florida LLC

Courtesy of Premiere Plus Realty Co.

Courtesy of Amerivest Realty

Courtesy of MVP Realty Associates LLC

Courtesy of Downing Frye Realty Inc.

Courtesy of Premier Sotheby's International Realty

Courtesy of A Plus Realty

Courtesy of London Bay Realty Inc.