A True Professional Realtor…Chris Knows What He's Doing!
Posted: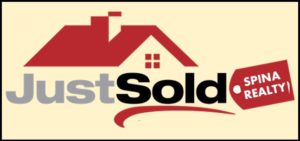 "After enjoying the beautiful home
Chris Spina
found for us 8 years ago, and after finishing raising our 3 wonderful children in this home, it was time once again time to request the services of
 

true professional realtor

,
Chris Spina. Even during a pandemic and all kinds of economic uncertainty, 
Chris was there for us
, leading with his 'untouched by any in his field' integrity, and his usual vast knowledge of the area and the market.
'untouched by any in his field' integrity…
He leads, he counsels, he presents facts, and he has the instincts
that only decades of doing it successfully can produce. Simply, 
CHRIS KNOWS WHAT HE IS DOING
. And once the deal is done, whether it is buying or selling, the client can
 SLEEP AT NIGHT PEACEFULLY
. No loose ends going in, no loose ends coming out, and even with the extra attention to detail, things move swiftly, with you feeling like 
Chris does not sleep
, and you are his only client.
Chris loves the deal
 and he loves people, and he has quite honestly seen it all.
Writing a review for this gentleman is a privilege."
-Naples Zillow Seller