Naples Real Estate: Up or Down in 2017?
Posted:
Timing is everything…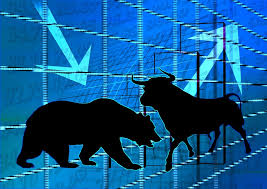 Timing is everything in the Greater Naples real estate market. For those of you thinking about purchasing in the Naples-Bonita Springs area, you may be wondering if the time is now. The general consensus from February's numbers just released by the Board of Realtors points to a buyer's market.
My Prediction
I am convinced that a buyer's market in this area will come to a screeching halt around mid-2017.
For over 40 years, I have been in real estate; personally buying and selling, as well as representing buyers and sellers in the Naples-Bonita Springs marketplace since 1997. I have experienced extreme bullish markets and what was known as the collapse of real estate in 2007-2010. And, I'm still here.
Why
My experience of working with people from all walks of life, from all parts of the country and the world, has given me insights and a keen understanding of people, trends, and interests. Here's why:
The number of interested buyers has skyrocketed over the last few weeks and it is looking like it will continue indefinitely.
Sellers have been slashing prices on homes on all fronts.
Inquiries from out-of-state buyers who are selling their homes have ALL indicated the local markets where they live are strong and they feel there will be no issue selling their home to move to this area.
The stock market is at historical highs with investors incurring significant gains, causing a very bullish attitude.
Baby Boomers continue to retire in record numbers
Florida has been identified by many various experts as the best place to retire in the USA.
Overseas buyers have a renewed interest in U.S. real estate after a period of hiatus.
It looks fairly evident that income tax levels will decrease, causing more disposable income to fuel consumer spending on all fronts.
FHA/VA loans are becoming more flexible to encourage home purchasing.
Time to Act
As you know, this market has been known to change on a dime: both up and down. I truly believe that this market will make the change to a bull market at some point this summer. That said, if you are seriously contemplating buying your first home, vacation dream home or investing, you may want to accelerate your plans to take advantage of the current softness.
I am predicting that this summer will be the busiest summer on record causing record transactions and a shortage of inventory making prices jump. Everything in my experience points to this.
Some may say this is a sales pitch and others may see the logic in this article. At the end of the day, everyone will make their own decisions on whether to buy or sell now or later.
Bottom Line Recommendations:
Buyers: For the best deals buy now until early summer.
Sellers: List in the summer/early fall when I feel inventory will be low and you can push on your price.
Thank you for reading this and I am at your service to provide you with the ultimate real estate experience!
All the best to you and yours!
Related post: Hilton Head beach property for sale.