10 Tips to Surviving Season in SWFL
Posted: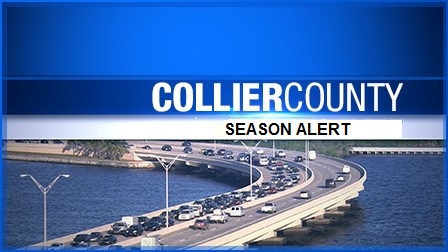 From January to May Naples experiences "Season;" a time our population doubles, with people coming in from all over the world to enjoy the best winter weather in the country. It's an economic BOOM to many facets of the economy. However, it doesn't come without its prices. Here are some "Tips" to survive Season and manage your frustration: Lifestyle
If going to a Restaurant..MAKE A RESERVATION if you can or you may be waiting for an hour or more.
When Driving…be on the look out for drivers bobbing and weaving in and out of lanes to get to where they are going faster. (Road Rage is very high this time of year)
If you have the need to have lab tests, make an on line appointment OR you will wait up to 2-3 hours at times.
Avoid Grocery Stores on Sundays especially places like Costco. That place is PACKED to the gills on weekends. Shop on a weekday or night.
If you are going to a movie..see a 7pm versus the 4-5pm showings. This will avoid the bigger movie-and-a-dinner crowd. Even better, Silverspot Cinema and others offer reserved seating.
Schedule your Doctor appointments first thing in the AM or right after lunch, or your waiting time will double.
Hitting the beach? Go early! Between 10-2 is peak time and parking is impossible.
If you are hitting a baseball Spring Training game…get going very early as the traffic snarls into the stadiums are huge and it takes a long time to get in and get out. Plan a long day for a game and bring plenty of water!
Gym workouts work out best on Tuesday/Thursday and Saturday (if you go 3x/week). Others usually stick to M/W/F. OR, go later in the morning or early afternoon to avoid the crowd.
If all this stuff freaks you out, plan to leave SWFL for 3 months in Season and come back in May–the weather's beautiful in May!
Hope this helps save your sanity!